Home
Talk

0
1,823pages on
this wiki
---
---
---
Welcome to the Loong: Dragon Blood Online
The free encyclopedia about Loong: Dragon Blood Online that anybody can contribute and edit.
---
For Any Additional Information or For Additional Assistance In Getting Started, Contact Shinkarutzku VIA E-Mail: Shinkarutzku@hotmail.com
---
GAMIGO HAS ENTERED TO WIN AN AD FOR THIS SEASON'S SUPERBOWL WEBSITE SPONSORED BY GAMING ENTERTAINMENT COMPANIES, PUBLISHERS, DEVELOPERS, ORGANIZATIONS, AND CREATORS!
VOTE FOR GAMIGO IN THE ONGOING COMPETITIONS. REMEMBER TO VOTE EVERY SINGLE DAY WHEN THE VOTING LIMITS REFRESHES!
SPREAD NEWS OF THE COMPETITION AROUND VIA FACEBOOK, TWITTER, PINTREST, AND E-MAIL TO ATTRACT NEW COMPETITIVE GAMERS, TO GROW OUR ONLINE COMMUNITY, AND TO LARGELY INCREASE GAMIGO'S ENTERTAINMENT PLAYERBASE!
TO CREATE AN ENTRY AND TO VOTE IN MERELY SECONDS, FOLLOW THESE EASY STEPS:
1.) CLICK ON THE LINK TO THE WEBSITE BELOW
2.) CLICK ON "VOTE FOR US"
3.) VOTING IS COMPLETE AND FINISHED
IT IS TIME TO ENJOY GAMIGO'S VAST ENTERTAINMENT!
GAMING ENTERTAINMENT SUPERBOWL WEBSITE COMPETITION LINK: EASILY VOTE NOW
FOR MORE INFORMATION: VISIT THE LOONG: DRAGON BLOOD ONLINE FORUMS PAGE
MAKE GAMIGO PROUD AND ENTER INTO THE BIG GAME FOR GAMIGO'S ONGOING JOURNEY, LEGENDS, AND THE COMPETITIONS QUESTS!
---
Loong: Dragon Blood is an MMO fantasy game set in ancient China, a land created by the mighty god Pangu.
Discover the mysteries surrounding the nine cities in your search for the legendary Dragons – forces of good which once ruled and shaped the earth.
In the deepest of dungeons you may find the remnants of these powerful spirits and with them achieve unparalleled strength and power.
Developed by DACN and published by Gamigoin the EU hosting US and EU servers. Loong was first released in China 2009, Gamigo publisher released the game available in English to EU and USA in 2010. Continue reading…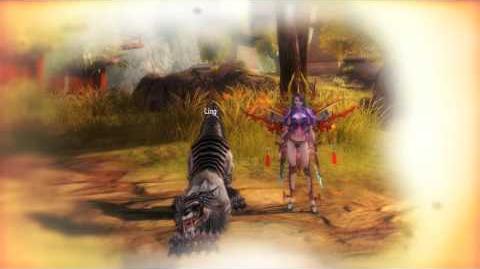 Welcome to sign in and join with us. If you are new to Wikis might want to watch this tutorial video how to contribute and Learn more Wiki how. Give it a free try in Sandbox and happy editing.
Loong Online Wikia Announcements and News:
Weclome New Loong Members [Loong Online Gamigo Website - http://loong.gamigo.com/en/].
As well as the Loong Online Wikia, you can also Register and Talk in Discussions in Loong Forums [Loong Online Forums - http://loong.gamigo.com/forum/index.php].
Try to Vote for your Favorite Type of Loong Warrior/Class.
Chat Room is On, Log In, and Chat.
Currently we're using code based on MediaWiki Version 1.16. Wikia will upgrade to the Version 1.19 of the MediaWiki Software at some point in Late 2012.
Help! Needs more active Administrators and Contributors to Fill In Information, and Edit/Expand some Incomplete/Semi-Complete Pages. For more information on becoming an Administrator, contact Shinkarutzku, Wiki Staff, or other Founders/Administrators of this Wikia that are still active.
For any complications, restrictions, questions, or just even general problems, please contact Shinkarutzku by PM on the Wikia (Private Messaging), PM on the Forums (Private Messaging), or by Shinkarutzku's e-mail: Shinkarutzku@hotmail.com.
What is your favourite Class?