Feel free to contribute information here on the City Wars
You must be level 60 or above in ordered to enter the City Wars and participate.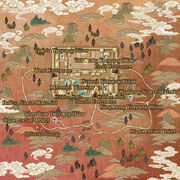 There will be multiple guilds participating in City Wars at the same time, while trying to take over Towers.
Link to Relic Wars: Http://loong.wikia.com/wiki/Relic_Wars
*Note: City Wars have been currently disabled, but may return in the future*
More information coming soon
Ad blocker interference detected!
Wikia is a free-to-use site that makes money from advertising. We have a modified experience for viewers using ad blockers

Wikia is not accessible if you've made further modifications. Remove the custom ad blocker rule(s) and the page will load as expected.